"And now it's time for me to write about myself like I'm not writting about myself!" -Elyse
Elyse began working behind the chair at Tafoya Salon in 2003.  She has a passion for color technique and keeps up to date on all the newest trends and methods. She's always on the lookout for new education to grow her knowledge and create new looks for her clients.  As most stylist, she LOVES helping people make big changes too!
Check out some of her work here!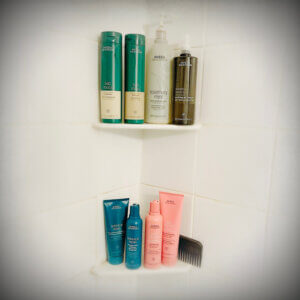 "I love to alternate Botanical Repair and Nutraplenish to balance strength and hydration on hair washing days. I also LOVE the smell of Sapp Moss so I alternate  that in once in while too. I always keep a wide tooth comb in the shower to help detangle my hair with conditioner in it. My husband and I both use Gel Cleanser facial cleanser.  Neither of us have hair textures that vibe with Shampure and Rosemary Mint but we both really like the fragrance.  So, we use the Hand and Body wash to be able to fill our shower with the amzing scents!"
We are superduper Aveda lovers.  BUT… sometimes have a Non-Aveda product or two that are what we refer to as "Contraband" at home or locked secretly away.  Here's Elyse's favorite and why.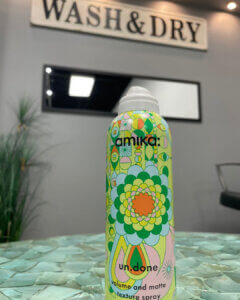 "Un.Done is a texture spray that I really like to use to create some gritty-ness in really healthy silky hair.  It helps to give curls a more beachy look and gives styles more volume in general."
Hold on to your hats she has some confusing hours!
Monday 10-6 Tuesday 1-9 Wednesday 1-9.   Here's where it gets wonky….  Every Other Thursday 9-3 Every Other Friday 10-6 and Every Other Saturday 9-5
Follow her on Facebook @ElyseTafoya-Stylist and Instagram @elysetafoya