Welcome to the Tafoya Team!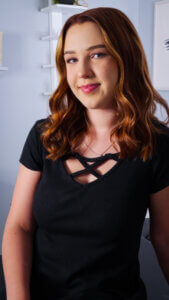 Peyton joined the Tafoya Team as a Esthetician in June of 2022.  She graduated from the Aveda Institute in in 2021, despite all the covid obstacles along the way.  She spent some time training in lash extensions, and is continuing to broaden her expertise with Aveda skincare and techniques.   
Check out some of her work!
Peyton's daytime skincare routine starts with the Botanical Kinetics Exfoliation Creme Cleanser, followed with the Botanical Kinetics Skin Toning Agent.  Next, she applies the Botanical Kinetics Exfoliant.  Once a week she adds the Intense Hydrating Mask.  Now, it Serum time!  Currently she has been using Tulsara: Bright Concentrate.  Finally she finishes with the Hydrating Lotion and a sunscreen with a 30SPF.   
We are superduper Aveda lovers.  BUT… sometimes have a Non-Aveda product or two that are what we refer to as "Contraband" at home or locked secretly away.  Here's Peyton's Favorite and why.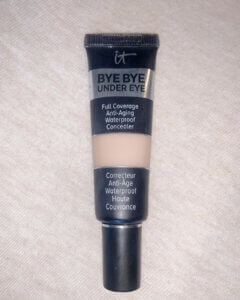 " I love this product so much!  It is anti-aging, and has sunscreen in it.  It's buildable, full coverage, and lasts ALL day with no touch-up needed!" 
Current Hours:  Monday 11-6 Wednesday 11-6 Thursday 11-2 Friday 9-2 Saturday 8-3
Call to schedule: 763-427-0511